18 Oct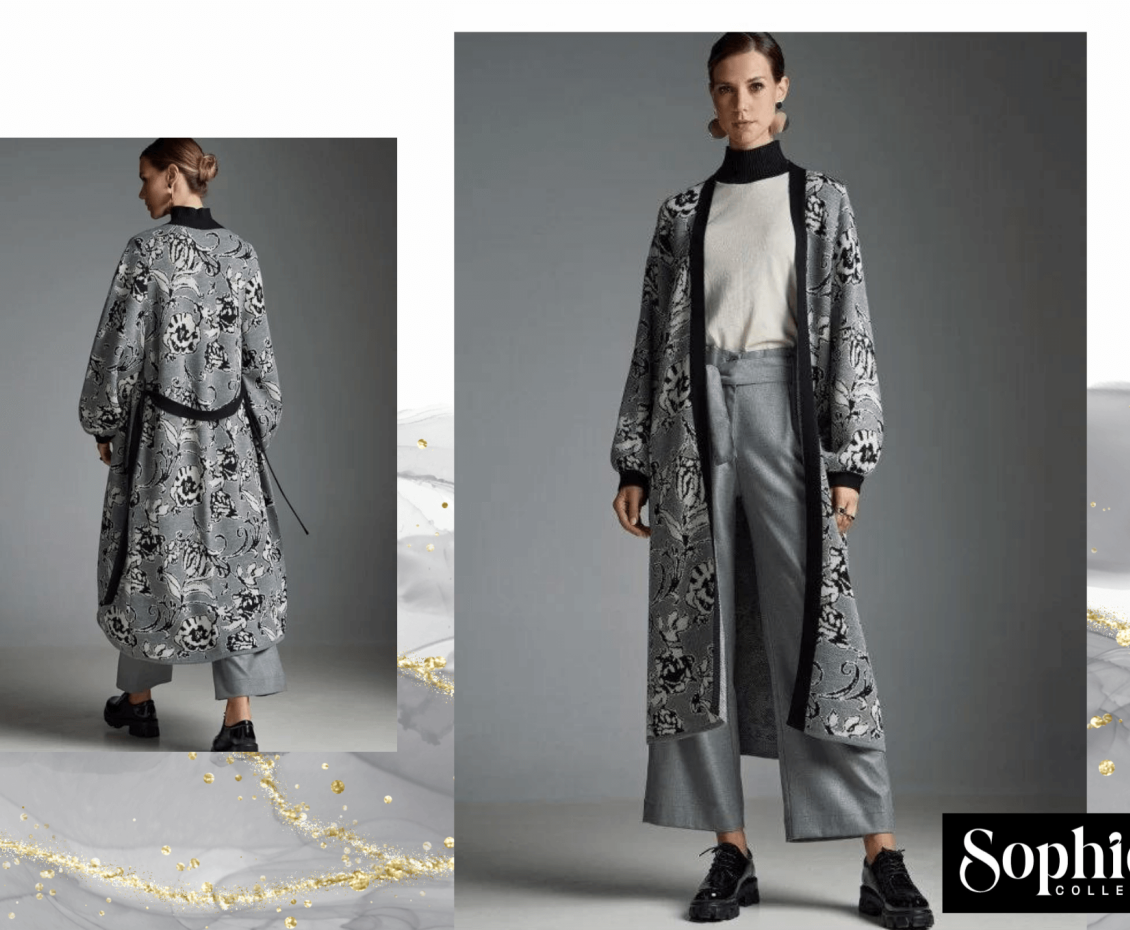 The fashion of winter 2023-2024 brings many trends that you will love, offering an unplayable and unrepeatable combination of classic elegance and creative trend...
Let's take a look at the main elements that will dominate fashion this winter:
Bats will be everywhere…
They can definitely make a plain coat stand out.
Quilts this year will be added as design details, giving an impressive character to overcoats and blouses.
They increase volume and make any outfit even more attractive.
Girls if your coats don't have batting, you can now sew and add yourself.. Needle and thread fast..
the overcoat.
Denim everywhere again this year
Denim is a fabric that remains timeless and popular in the fashion world, and the winter of 2024 will not be an exception for any reason. Designers and fashion houses are expected to incorporate denim into various styles and looks, offering a versatility in dressing that few fabrics can offer.
From jeans and denim shirts to denim dresses and denim jackets, denim will dominate everyday fashion.
Additionally, the denim-on-denim trend will be popular, allowing denim lovers to combine different pieces of this fabric for a total denim look.
Forget the torn denims, they belong on another planet and adopt the denims that express the winter trends..
Mouton and Mouton again
Mouton cardigans are expected to be one of the dominant fashion trends of winter 2024. Mouton, a soft and rich fabric, offers warmth and comfort, making mouton cardigans ideal for the cold winter season.
You can wear these cardigans either over a dress for a sophisticated look, or with jeans and boots for a more casual outfit.
At the same time, mouton cardigans offer a sense of luxury and warmth, making them essential for any fashionable winter wardrobe.
Red from head to toe
The trend of "red from head to toe" is expected to dominate the fashion world during the winter of 2024. Designers are promoting ensembles consisting entirely of red clothing and accessories, creating a striking and dynamic style that will attract attention .
This fashion seeks to highlight red as a star color and incorporate it into looks from head to toe. In this way, an intense style is created that will make an impression.
Head-to-toe red can be interesting and fun, offering a way to refresh your winter look.
If you don't have something red, start now to build an intense look that will make you stand out wherever you are..
Flowers in the dead of winter?
Why not;
This year's printed designs promise to bring a refresh to the winter fashion world. Now on one hand winter is usually characterized by dark colors and monochromatic outfits, but printed designs bring a fresh contrast to this atmosphere and cheer us up.
So let's bring the prints to the dead of winter to add some color to our lives.
You can play with the way you combine your printed clothes with her other pieceswardrobe you, creating unique looks that reflect your personalitystyle.
Furs everywhere and indeed in all colors
Designers present furs in the entire color palette, from classic black and brown to bold and vibrant colors like red, blue, pink and fuchsia.
Regardless of the color, fur adds luxury and warmth to the outfit and if you choose one with a bright color you will be able to make a difference and impress with your coat.
Here we should emphasize that yes girls in furs but the quality is what makes the difference. Better to choose one good one than two or three that are of below average quality.
Let's not forget that gold and silver accessories have taken over the fashion scene. Gold and silver add sparkle and style to any outfit. This trend allows us all to create eccentric looks that steal the show.
Long live the shine
This winter remember, everything will shine. Gold and silver in all color tones.
Whether it's gold and silver dresses, shoes, bags, or even makeup and nails, the sparkle of gold and silver gives an amazing sense of luxury and fantasy to fashion.
So let's get ready to experience a bright winter full of intensity and super appearances.
Pleated in all its versions
Dresses and skirts with fine fabrics where the pleat will be even more impressive will be seen again this year. With heels, boots or sneakers they will be worn from morning to morning.
What colors will we wear?
Dark Blue: Dark blue is always a safe and stylish choice for winter.

Crimson: A deep, rich red color that creates a feeling of warmth and luxury.

Cypress Green: A dark, melange green that exudes luxury.

Brown and Chestnut: Natural, warm colors that represent the winter season.

Platinum Silver: A bright silver color that adds sparkle and sophistication.

New arrival;

Butter yellow is a color similar to the color of butter. It is a soft, light yellow color with a creamy and slightly warm undertone.



These colors are expected to dominate clothing, accessories and shoes during the winter of 2024, giving fashion a variety of options for every style and preference.
Well..the winter of 2023-24 brings a plethora of fashion options,. It is an era full of vitality and originality, reminding us that fashion is an art that is constantly renewed and allows each person to stand out in their own unique way.